Baldwin Needs Big Spring
As the spring recruiting season (or is it second winter?) shifts into high gear, the Milwaukee Panthers are pawing around for the clutch so they can keep the pace.
Frankly, we need players. I texted a junior college coach about Bobby Arthur-Williams, he initially responded with "You gotta tell Pat he needs a bunch of players! U have any eligibility left? Are you a slasher or a back-to-the-basket post?"
I told him I was a belly-to-the-buffet forward, but the important part is that he's right. Milwaukee needs more players. The next couple weeks are extremely important for the future of the program.
There's an extensive shopping list. Instead of spending a post talking about specific recruits, I'm going to lay out a few things the Panthers need to check off their list of needs. Hopefully, any recruits Pat Baldwin signs after Arthur-Williams this spring check off a few of these boxes on the wish list:
GLASS CLEANER
DeAndre Abram is likely not going to get you seven rebounds per game. With teams in the Horizon League picking up the pace, Milwaukee is going to have to get better at keeping the pace. If they don't, they're going to continue missing a lot of shots, and you can't win if you can't clean up your messes. Nze is good at it, the rest of the team sucks. Arthur-Williams is not the guy to really depend on to be a high-level rebounder, he doesn't have the body for it. Unfortunately I haven't seen a whole lot of tape on him; the stuff I have seen is way too heavy on him driving from the perimeter. He will be there for scrap rebounds like some of our wings have done really well in the past, but he's not banging in the post. He was 9th in the nation in rebounds, but I can't stress enough that he was taking on a lot of lesser competition – Redlands CC's region has been weak for years.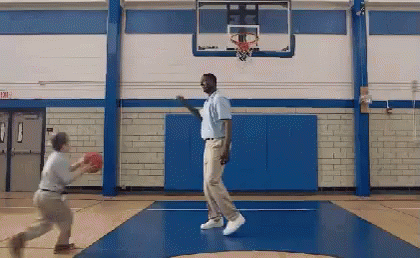 STRONG RIM DEFENDER
Brett Prahl altered a lot of shots, and unless Bryce Nze is going to get a lot quicker, stronger and more experienced this offseason, they're going to need someone to pick up that slack. Panther opponents got to the line strikingly few times this season, only 504 attempts for the year. That's 69 attempts less than the closest HL team had to see. Winning in free-throw rate is one of the Four Factors to winning basketball, but it also tells me that Milwaukee was playing too soft in the post on defense. Of the 16 teams whose opponents shot fewer free throws, only Virginia was an NCAA Tournament team (Though Vermont and Saint Mary's were both pretty good). Nze and Prahl were quite adept at defending the post at times last year, and Nze needs a new running mate.
EFFICIENT POST SCORER
This was Prahl's biggest strength by the end of his college career. The guy looked strikingly like AT at times. He set the program record for field goal percentage. With him on the team, the Panthers were fourth in FG% in the Horizon League (178th NCAA) at 44.6%. Without him, they were 42.3% – that might seem like a small drop, but it would be enough to drop the team to last in the conference and 295th nationally. You're not going to replace that with one player – everyone has to shoot better – but you need someone who can make high-percentage shots and pull pressure away from Nze. Without someone filling this hole, any team with a good post defender will be able to mitigate Nze's impact and cut off driving lanes. Arthur-Williams could be that guy; he was 52.3% from the field, 56.3% from two this season. The down side is that he was playing against a lot of weak and smaller opponents to get those numbers. He's also got the Bryce Nze/Anthony Hill bug where he occasionally thinks of himself as a three-point shooter. His instinct is often to pull up for a shot when he should be driving, or float around the three-point line when he should be taking advantage down low. Most of his post highlights I saw were the result of mismatches.
A LONG, RANGY DEFENDER
Maybe this is a role that someone like CWN can grow into, but if the Panthers are going to shorten their time on the down side of the cycle, it's incredibly important that they take care of this problem now. I'm not saying they need to pluck the second coming of Ryan Allen out of the spring signing period (FYI, Ryan was a late spring signee), but they need to get some guys in there that can defend the perimeter. Their opponent 3PT% of 37.7% was third-worst in the conference after Detroit Mercy and YSU, two teams you don't really want to emulate in 2017-18. Thirty-five teams did worse in the stat than Milwaukee, but only five of those had winning records, and only North Carolina and West Virginia went dancing. This player may be Shae Mitchell, but I don't buy him as the guy for this spot in 2018-19 – he lacks meat on his bones just like the Minnesotan who recently jumped ship. Maybe a couple years from now.
SHOOTER
Brock Stull and Jeremiah Bell are the only guys with a green light right now (I consider anyone within a couple percentage points of 33% to be a potential green light shooter). One of our biggest strengths offensively next year will be Bryce Nze, but that can't be the case if teams only have to zero in on one or two outside shooters and collapse in on Nze. Fabio Söhnel shot 38% from three his freshman year, but he hasn't been able to be on the court – last year he missed half the season, this year he couldn't get off the bench. That's…discouraging when one of your three signees played 34 minutes in the entire season. To be clear, Shae Mitchell can shoot. But I'm not comfortable going into the season with only three players worthy of a green light and one of them being a lanky true freshman from Minnesota.
DO-IT-ALL POINT GUARD
August Haas literally could not dribble with his left hand until this season. But he was pretty much the best straight PG we had. The fact that this team was 16-17 is a testament to the resiliency of the players, and the lineup choices of Coach Baldwin.
The fact is, the Panthers have three scholarships and they absolutely need to fill at least one of them with a stud post presence to replace Prahl, a strong ball-handler and adept passer with a great outside shot, or a long and rangy athletic wing who can become a lock-down perimeter defender.
They say don't fall in love with the highlights, but Tyreek Scott-Grayson has a level of explosiveness that many mid-major recruits are lacking; he has length and athleticism that could put him on the floor. If the Panthers are able to land him, he could be one of the missing pieces we're hoping to see in Black and Gold next season.
Until then, we're just waiting to see if Pat Baldwin can put the pieces of the puzzle together.