The Boss' hypocrisy knows no bounds
Sometimes short term memories work for the best.
Faced with the opportunity for the women's basketball team to continue their season by participating in the Women's Basketball Invitational (WBI), Amanda Braun responded emphatically in the affirmative. The Panthers will play in the WBI, as Braun signed off on a postseason trip for the Panthers. It will be the second trip in as many years for Milwaukee, who played in the Women's National Invitational Tournament (WNIT) last season as the automatic qualifier (in women's basketball, the team that finishes highest in the regular season standings to not make the NCAA Tournament is given an automatic bid to the WNIT).
They are certainly deserving. While the Panthers slid backward this season (from 2nd to 5th), they reached the semifinals of the conference tournament and did beat the dynastic Green Bay Phoenix at the Klotsche Center for a signature victory in their run to 20 wins, a bench mark for the program.
Unfortunately, the Panthers fifth-place finish wasn't bolstered by an at-large worthy non-conference resume. Milwaukee did go 9-4 outside the Horizon League, but unfortunately the non-conference slate did not feature enough strong teams, and Kyle Rechlicz's squad posted the 332nd-strongest non-conference strength of schedule in the entire country. Thankfully, their full S.O.S. was as high as 278th…
…waaaaaaaaait a second. I'm suddenly having the most vivid memory…I've got a quote coming up in my brain…
"In reality, we underperformed this year," she said. "We finished fifth in the conference. We also played the 292nd-weakest schedule in the nation. That's not a season I think merits a postseason."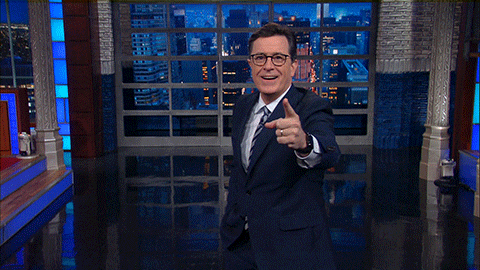 What, you think we forgot? The above quote, given to the Milwaukee Journal Sentinel, was Amanda Braun's reasoning for not accepting an invite for the men's basketball team to play in a postseason tournament in 2015-16.
It's B.S. Anyone reasonable knew it was right when it happened. Braun's choice of arbitrary bench marks – not just the "fifth place and 292nd-weakest schedule" (by the way, 292nd-weakest schedule would be 59th-strongest, but we know what you meant AB) but also the 3rd place/top-100 RPI – were plainly chosen to make sure that Rob Jeter would not meet standards.
The problem is, that paints her into a corner. If it takes LaVall Jordan a little too long to reach those bench marks, Braun would be forced to answer questions about double standards.
It also shows the whole community that she was full of it when she turned down the men's basketball team's invitations to the postseason.
As for the resumes of the 2016 men's team and this year's women's team, there are some differences, of course. The women's basketball team sat at 144 in the RPI as of March 10th, while the men's team finished last season at 173.
But you're going to absolutely die laughing when you see just how close to identical the resumes are between the 2015-16 Milwaukee men's basketball team and the 2016-17 Milwaukee women's basketball team.
| Statistics | 2015-16 Men's Basketball | 2016-17 Women's Basketball |
| --- | --- | --- |
| Overall Record | 20-13 | 20-11 |
| Conference Record | 10-8 | 11-7 |
| Road Record | 7-6 | 7-7 |
| Neutral Record | 4-3 | 2-1 |
| Home Record | 9-4 | 11-3 |
| Conference Finish | 5 | 5 |
| Strength of Schedule | 287 | 278 |
| Non-Conference SOS | 297 | 332 |
| Opponent SOS | 166 | 191 |
| Non-Con Opponent SOS | 70 | 154 |
| Road Success | 86 | *Unavailable until Final* |
| Road RPI | 129 | *Unavailable until Final* |
| Overall RPI | 173 | 144 |
| Conference RPI | 18 | 18 |
| Average RPI Win | 238 | 249 |
| Average RPI Loss | 133 | 114 |
| vs. Top 50 | 1-3 | 1-3 |
| vs. 51-100 | 0-0 | 1-2 |
| vs. 101-150 | 2-5 | 1-3 |
| In-season Tournament Titles | Cable Car Classic | TD Bank Classic |
Well, that's embarrassing.
There could be something else that separates this year's WBI qualifier and last year's CBI/CIT/V16 denier: the men's basketball team had donors offering to pick up the tab for the team's trip through the tournament. I can't say that's absolutely the case because it's possible that donors are also picking up the tab for this trip. I hope they are; a big donation to the women's basketball team would be a great help to Kyle Rechlicz and her coaches in recruiting. They can say that people care.
So what's the deal? Was Amanda Braun lying through her teeth last year? Again? She was caught lying to the players, their parents, alumni. Now the media? Or does she just expect all of us to accept her double standards?
Braun said she weighed those goals, along with the use of resources, and what would be "more impactful" experiences for players in the program, and not one of the lesser postseason tournaments.
This is the athletic department's representative to the world. How can we expect her to have a plan for the program when it looks like she her plans change wildly from year to year?
This is not an argument for the women's basketball team to be excluded from the postseason to make things equitable. Far from it. Kyle Rechlicz and her team DESERVE to keep playing, just like Rob Jeter and his team DESERVED to keep playing. Heck, Braun could have fired Jeter and had Chad Boudreau or another assistant coach the team in the postseason.
Don't let her tell you that sort of thing isn't done, such as last spring when Braun falsely said last year about coaches on one-year contracts, "that sort of thing isn't done," that's absolutely not the case – Illinois will host Valparaiso on Tuesday night in the NIT, with head coach John Groce already in the unemployment line.
This isn't about Rob Jeter. It is about LaVall Jordan and the future of the program, but even that's only a little bit of what this is about.
It's about Cody Wichmann, Matt Tiby, and Austin Arians. It's about Akeem Springs, Dan Studer and JJ Panoske. It's also about JR Lyle and the Prahl twins.
Those kids stuck with this program through some of its darkest days. They sat there in 2014-15, as students and faculty and fans lobbed grenades at them, chastising them for their grades – even though the NCAA postseason ban for Academic Progress Rate had absolutely nothing to do with their grades. They stuck with this program – hell, Steve McWhorter and Evan Richard gave up their last chance at playing for the postseason for this school.
As far as I'm concerned, Amanda Braun spat on that commitment by denying them the postseason.
Were the 2015-16 Milwaukee Panthers worthy of a postseason appearance? By Amanda Braun's March 2016 standards, absolutely not. By Amanda Braun's March 2017 standards? Absolutely. She's even willing to pay for a home game in one of these tournaments that was so 'beneath' her program just a year ago.
Word on the street is that season ticket sales for men's basketball are down 60% from a year ago. I don't know if that's true, but I do know that announced attendance is about 61% of what it was last season.
The fact of the matter is this: Amanda Braun was expecting many things, but she wasn't expecting you or me or the media to pay attention to the fact that her entire reasoning for robbing those players of the postseason last year was a lie. Those players, the ones who stuck with us when they could have gone for other opportunities in a year with a postseason ban.
Congratulations to Kyle Rechlicz and our women's basketball team for their second postseason appearance in as many years. They're absolutely worth the postseason appearance they're being awarded.
It would be nice if the university rectified the massive injustice visited upon these players by ending Amanda Braun's tenure as Director of Athletics.
Not only would that move serve to honor these players who stuck with the University of Wisconsin-Milwaukee, but it would also go a long way towards bringing back those who were disenfranchised by Braun's careless treatment of the program. Firing Braun will allow the UWM community to line up squarely behind LaVall Jordan. No matter what side people were on in the past seven years while there was a rift in the athletics program, they'll all be able to support LaVall Jordan.
I will say this: without a shadow of a doubt, the second Amanda Braun is gone, I will personally recruit every single fan the university wants to return to the program. LaVall Jordan deserves a full fan base lined up behind him, and his boss is the biggest thing standing in the way of that happening.
#UnitedWeRoar? Not until #BraunsGone. Forget the AD – the ball is now in your court, Chancellor Mone.
Sources:
One note for A.B.: Sorry I didn't say "hello" back to you when you greeted me in the box at the Joe Louis Arena last Tuesday. I was focused on the floor and didn't hear you say anything – in fact, the only reason I know you said hello to me in the first place is because someone told me later.