Schedule Breakdown – Game 5 Michigan State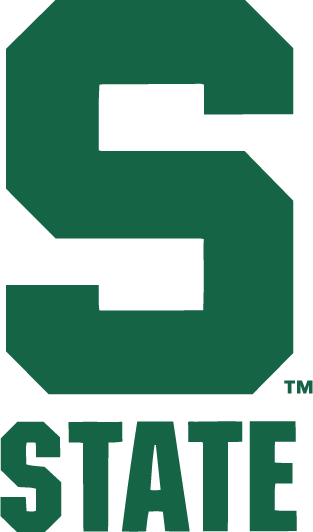 Week two begins with PantherU covering perhaps the stiffest test of the season, a road clash across the lake at Michigan State. The Spartans come off a season in which they failed to produce at the national level their fan base is accustomed to.  Tenth-seeded Sparty lost in their first game of the NCAA Tournament, a tough match-up with #7 UCLA in the St. Pete Times Forum down in Tampa.  MSU finished the Big Ten season in a tie for fourth place at 9-9 with Michigan and Illinois, several games behind third place Wisconsin.  Their 19-15 finish was a tough pill to swallow for the Izzone, having lost in the Big Ten Tournament to Penn State and suffering the first-game loss to the Bruins.  Their 12th-toughest schedule in the nation had a lot to do with that, but they could see an even more difficult season ahead.
Opponent #5: Michigan State Spartans, November 23rd – East Lansing, Michigan
– Key player: Draymond Green. The senior forward is Mr. Dirty Work for the Spartans, leading the team in rebounds at 8.6 per game and leading the team in assists.  He loses a lot of help this season, but would have been the team's all-around best player last year if Kalin Lucas didn't easily outstrip him in points.  He's a serviceable free throw shooter and averaged more than a block and almost two steals per game as a junior.  He's easily the best player returning and now the only real post presence coming back from a year ago in which the Spartans failed to reach expectations.
– Out the door.  Milwaukee native Korie Lucious finally overstayed his welcome in East Lansing, and I'm sure most of Spartan Nation isn't too broken up about the issue.  Durrell Summers, Mike Kebler and Kalin Lucas all graduated from college.  Garrick Sherman transferred out to the hated University of Notre Dame.  Perhaps the most difficult of all is the story of Delvon Roe, the senior-to-be who has battled a tough knee injury for most of his career and was forced to retire. These moves put Green and Keith Appling into nametag mode to get used to the new faces all around them.  And there are new faces.
– New Faces. Obviously one new face that will be more familiar to Panther fans than Michigan State faithful will be senior guard Brandon Wood, the Horizon League First-Team player who enrolled at Michigan State under a little-known rule that allows graduated players to play immediately at new schools if their original doesn't offer the same graduate program they are looking for.  Basically, the reality is that Wood was told by NBA scouts that he'd need to have another season of…seasoning if he wanted a shot at the pros in America.  Wood's choice to leave Valparaiso is simple – play with better players, play in a more prominent conference, get your name out there in the NCAA Tournament.  It's a smart move that even Homer Drew wasn't going to stand in his way of realizing that dream.  Joining Wood as new to the starting lineup will likely be incoming freshman Branden Dawson, a 6'6" 200 lb. small forward who is rated the #20 overall recruit in the 2011 freshman class by Rivals.com.  With the roster so empty of the playmakers that made them a marginal Big Ten team last season, Tom Izzo will likely look to Dawson and other freshmen Brandan Kearney and Travis Trice to play significant minutes right away.
– Tough tests to start. Unlike many of the nation's top college teams, MSU is not one to shy away from difficult mid-majors and other members of the national elite.  Their first two match-ups figure to have the Spartans taking on North Carolina and Duke within four days of each other to start the season.  The next eight days will pass and Michigan State will take on Milwaukee as its next best opponent after the first two.  Don't expect the Spartans to look past Texas Southern and UALR, but I'd be surprised if they were better than .500 heading into the game with Milwaukee.
– Who is the other post?  Green defiitely will find himself at the head of the post players in the Spartan roster, but who will be the other banger now that Roe has called it quits?  Don't look to the newcomers before seeing Adreian Payne, a sophomore 6'11" center who averaged 2.5 ppg and 2.4 rpg in 9 mpg of work as a freshman.  With all of the departures, Payne has a likely shot to get a lot of interest from the coaching staff, which means he will probably be better than he was as a freshman and is unlikely to hit the sophomore slump.
– Prediction. Boy, it's hard to look at the Michigan State roster and be optimistic about their conference and national aspirations.  The Spartans seem to be on the downside, but there are several things I know for sure.  First, Tom Izzo is one of the best in the country.  Second, Draymond Green would have been tough for Anthony Hill to defend and I'm not certain where Demetrius Harris stands yet.  Third, Brandon Wood has been a Panther killer in the past and will likely bridge the gap for Spartan players who are unfamiliar with Milwaukee.  Last of all, players like Dawson don't commit to schools like Milwaukee, so we're likely looking at a solid core of players who will be able to play the Panthers immediately.  I like the Panthers' depth but not quite enough to get us over the hump.  Actually, I see this game playing out a lot like the Michigan game of a few years ago, except both Milwaukee and the Auto State team will be a lot better than those schools were in 2007.
Spartans 77, Panthers 69